10 REASONS WHY YOUR BUSINESS NEEDS A RESPONSIVE WEBSITE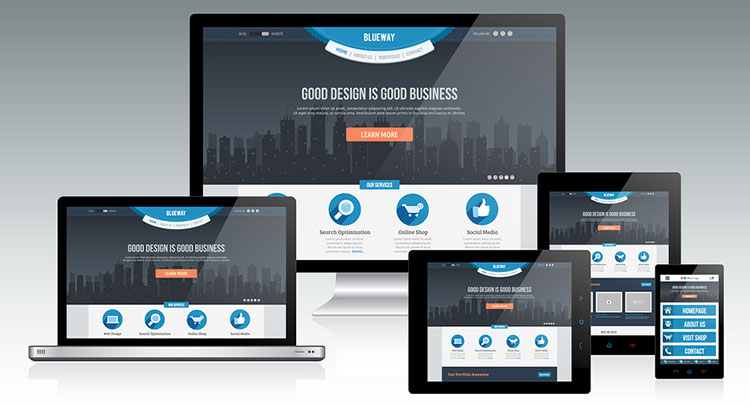 A responsive website is a website which can be viewed across a wide range of devices, from mobile phones to desktop computers.
10 reasons why business needs a responsive website are following.
A huge advantage of acquiring a responsive website for business will save time and money. We don't have to waste time and money in creating two separate versions of any website-one for the mobile and other for the desktop and making efforts to keep both versions updated.
A responsive website will help you to reach those people who don't have the luxury to surf the internet via personal computer. Hence, it will connect you to a wider range of public and increase traffic on your website and it will also help in boosting our ranking in Google.
If our website is responsive then, we can construct many social shares from just one URL and whenever the links are viewed (on mobile, tablet or desktop) all the content will be clear and easy to direct. Having multiple versions of the same page will reduce the impact of any share.
Business will only grow if we give a better experience to our customers and responsive design gives an overall better experience for all users. In responsive website we don't have to adjust the size according to our screen, it automatically adjusts to the screen size of the device and users more likely to stick around for a longer period of time and explore different areas of the site.
According to some statistics, 60% of users surf online and will be interested in our product or services only if the website is responsive and user-friendly.
Responsive website simplifies the monitoring process. If a website is in static form then we have to manage multiple conversions paths, funnels, and redirects which is very difficult to manage.
Responsive website improves the SEO for mobile-optimized sites.
Today many Smartphone and tablets are HTML5 enabled so if you want to view your content every time you need an internet connection but with responsive web design, you can continue viewing your content within HTML5 web applications without an internet connection.
Companies that offer responsive web design services can also help in building a separate mobile app which will help our business to grow.
Websites that are responsive tend to load faster on all devices. Responsive images and fluid grid, it significantly takes less time for a page to load, which has a direct impact on the duration of the user's visit.