Get your Web page on Google News NOW!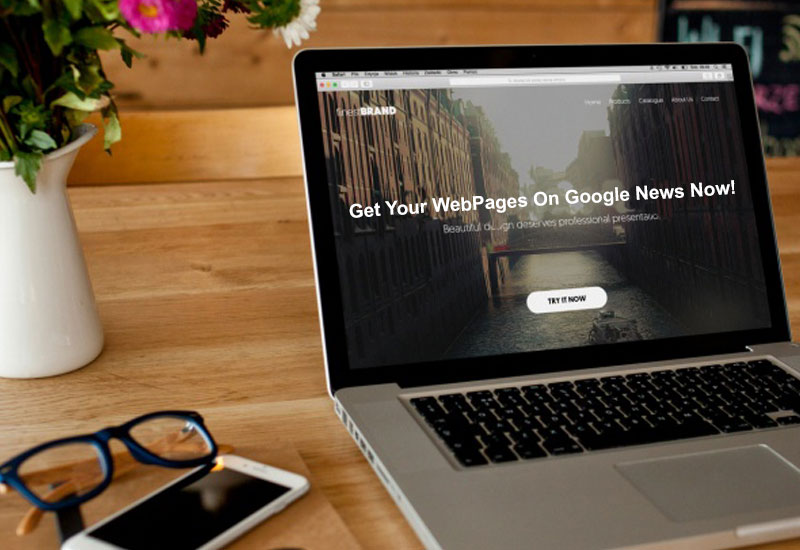 Want to see your website featured on Google news?
You came to the right place.
People hardly have time to read through an entire newspaper. With the people shifting from paper to e-books, Google news has gained importance. With saving paper, we are also increasing our options. Google news provides us with articles from multiple sources, giving you the option to compare. This is a score for websites. Although it may be a great way to receive traffic for your website, it's not quite as easy. They have their own guidelines that one can make use of to get up there in rank. But here a different route that might help you rank up.
Make it Trendy – Google isn't going to feature an article that's not relevant at that moment. What they are looking for is something snappy and quick. An article that can pack the punch in fewer words, some pictures or a video. They are definitely not interested in, how to videos or lengthy science papers. You can look for topics by staying up to date with what's posted on Google trends.Making contents on these will get your website traffic. But keeping it original is the key. While it may include expert quotes and opinion, it cannot be a business advert or anything promotional.
Create a google sitemap – Making a Google news sitemap is the next step. Making this and submitting it enable Google to consider your article. Therefore whenever the topic is trendy, Google will more likely pick your article now.
Unique URL – Having a basic URL won't suffice. Something unique or related to the topics you post about on your website will catch people's eyes. This increases your chances of ranking on Google's page. The chances of your URL matching a keyword would be higher, thus more traffic.
Accelerated mobile pages ( AMP) -These are web pages that have any content that decreases speed removed. These are for those who want news and nothing else, so they want it quick and snappy without side diversions. So these have no pictures, videos or anything that might stall the internet speed.
Double check and always Google check to see if there's similar content before you send your application in. That's it. Give these a go, you'll definitely be seeing your webpage up there.