Is ERP Necessary for a Small-Sized Enterprise? Here is why!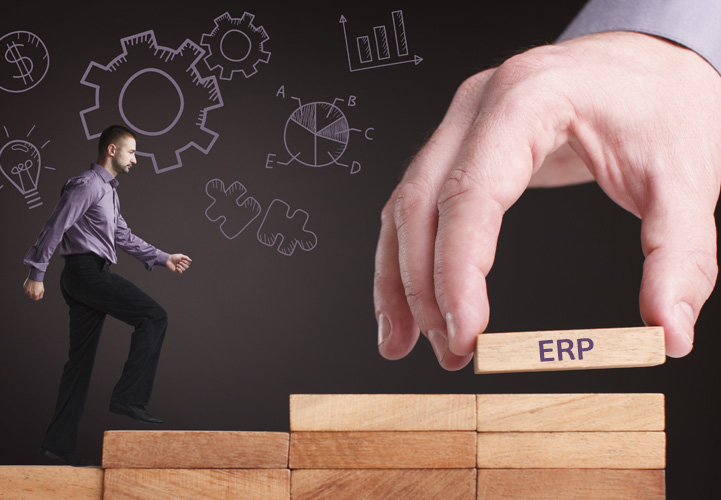 Traditionally, the use of Enterprise Resource Planning (ERP) modules was restricted to larger and medium-sized organizations, as the huge investment needed to procure the software was unreasonably high for many small-sized enterprises. Missing out on the major disadvantages of advanced software, such as ERP, placed small-sized businesses at the risk of dissolution in the highly competitive market.
Thanks to the changing technologies. These days, ERP software developers have enough resources to personalize the software for small-sized enterprises. Furthermore, there is ERP software specifically designed for small-sized organizations so it can render the benefits of ERP for increased efficiency in executing business operations.
ERP provides small-sized industries the flexibility and real-time control over all internal jobs and stock. It also provides succinct reports that is vital for managing business activities. In fact, ERP developers have created applications which are easy to operate and install, which means that organizations are spending relatively less time and resources assimilating ERP.
Thus, ERP has undeniably become an essential business software tool for managing inbound operations across various industries.
Reasons for small-sized industries to implement ERP:
Nowadays, many small-sized enterprises are installing ERP software systems to increase their return on investment (ROI). Companies are aware that ROI will tremendously increase within 12 months on implementation of ERP software systems.
A properly implemented ERP software is capable of showing a company the comparison between the number of hours put in by the service staff versus the actual number of hours that was recognized as paid work. Moreover, a company can also monitor staff activity and correct them when the situation so demands.
Unlike large organizations, business operations at small-sized enterprises keep changing on a quarterly basis. ERP systems are developed to match the flexible demands of small-sized companies as it has the capability to handle modifications across business domains, and also adds value to the organization by offering quick access to files, documents and records.
Besides, ERP systems can also manage security levels on crucial data for better protection, and handle multiple access to the same record without corrupting or altering the data.
More importantly, ERP software systems never get exhausted neither will it slow down with the addition or more data, customers, users and suppliers thereby allowing small-sized companies to develop systems and rules that match their needs and preferences.
In conclusion, ERP software systems is no longer implemented large or mid-sized companies alone. Small-sized enterprises can also augment its business operations by deploying good ERP software systems.