Slow Website Speed can Result in Loss of Customers!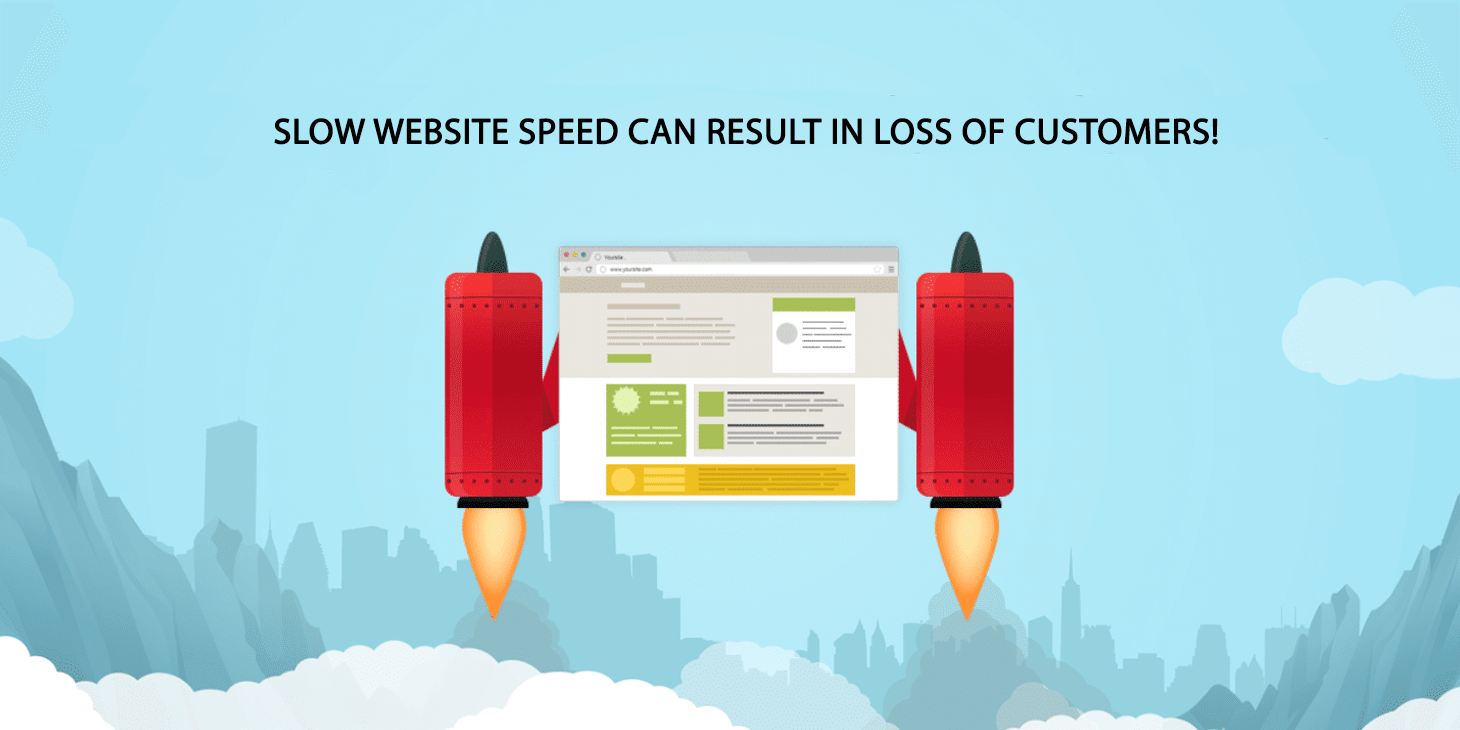 We all know for a fact that we hate waiting! In general people hate to wait, be it a queue at McDonalds or a billing counter, no matter what – nobody likes to wait.
The same applies also on digital life. While surfing the internet for any information, we are always on the lookout to settle on a website which offers seamless connectivity and faster access to information. A website with a slow loading speed is on the verge of losing potential customers. Thus, it is in a company's benefit to have a website with a load time that is not only fast but also easy for customers to manoeuvre.
Here are three main reasons why websites should have a fast loading time:
Website speed is linked to SEO:
Each day, millions of brands do their best in order to position their websites higher than their competitors. For this, most engage in numerous digital marketing activities such as Search Engine Optimization (SEO) which helps in improving website speed.
SEO is the key to enhance and direct relevant web traffic to a particular website. A busy customer always expects to receive information needed as quickly as possible. If the web page is slow – it can either lead to dissonance or loss of business.
Google on the other hand doesn't like websites with a slow load speed and such websites are eliminated in ranking. Of course, no company would want that to happen, or else it will be crushed by its competitors.
Quick access to information:
As mentioned, every customer expect to receive the required service or information as soon as possible. When a customer accesses a slow speed website, they tend to swiftly move away from it, either by looking for alternate websites or simply closing the window. This action drastically affects user experience and can result in a high bounce rate – percentage of users who visited the website and leave the site after viewing one page.
Moreover, Google renders such websites as irrelevant to user's needs and thus, reduces the ranking in search options.
Use of internet on smartphone is on the rise:
In my previous blog entitled "How hybrid mobile apps enhance business experience?" – I quoted a market report stating that adults in the US spend approximately 87 hours per month browsing the net on smartphone. Many users have, in fact, began purchasing groceries and other items through their smartphones.
One of the underlying reasons why users connect online via smartphones is they require information as quickly as possible. Thus, building website with seamless connectivity and good speed always leads to better conversions. How? When a customer visits a website, they tend to pass through several other pages. So, a user attempting to access a slow website will end up either closing the page or seek alternate websites.
Several studies substantiate that users have would wait on average 2 seconds for a web page to load before changing their mind. According to KissMetrics, a website which has a load page of two seconds has a 10 per cent abandonment rate. This rate increased to 25 per cent when toting an extra two seconds to the load page.
There are several tools that help businesses to monitor and subsequently work on the speed of their website. Pingdom and Pagespeed Insights by Google are credible tools that guide business to optimise the performance of their website.