Three Best Ways to Drive Account Based Marketing Process in a Company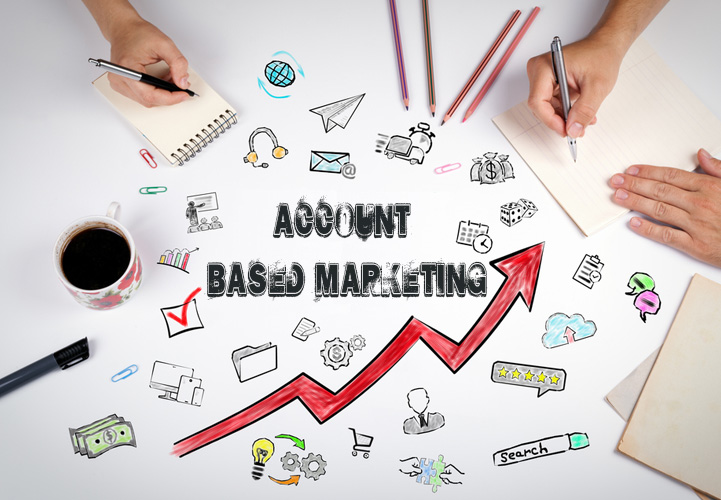 Account based marketing (ABM) is gaining significant momentum these days. Many B2B marketing professionals are considering it a viable option to generate the required demand for their products and services. In fact, B2B marketers have been practicing this for a decade.
Over the last few years, sales and marketing teams have been trying to reorganize demand generation strategies, understand complex marketing automation technologies, master inbound marketing techniques, and now ABM has made it simple for marketers to direct their marketing efforts to target prospects and get quicker conversions.
According to Sirius Decisions report in 2016, there has been a 21% increase in the number of firms that have a full ABM program in place.
The main objective of an ABM program is to develop a completely aligned sales and marketing process that builds relationships with targeted accounts or prospects. There are a multitude of essentials to consider such as prospect mapping, planning, positioning sales and marketing activities, metrics, analytics etc.
Here are 3 best tactics that will help boost a company's ABM programs:
Create lead-specific offers:
Customization and relevance are the two most vital essentials of all ABM programs. Given the small amount of target accounts in a typical ABM program, therefore campaigns and offers should deliver high conversion rates. The best method to do it is through personalizing content as per customer preferences.
Retargeting the product or service is a great way to continuously engage specific lead as they have access to content published online. When a customer or lead visits the company website and looks up for a product or service, and they without making a purchase, retargeting then helps by keeping the brand in front of bounced web traffic (in this case, they are accounts) in the form of online ad banners after they leave the site.
Targeting leaders or C-level executives for generating demand:
C-level executives have the ability to introduce change within an organization. A marketer could specifically start by directly mailing C-level executives of various companies. A direct email campaign for C-level executives should be meticulously planned, should have solutions, data and other relevant information that would compel the company to re-think and command its subordinates to buy the product or service.
This method, likewise, doesn't guarantee effective outcomes, but it is worth trying.